Arianne is the solution for tracking textiles throughout industrial laundry processes realized by Net Studio.
Traceability of items is achieved through the use of UHF RFID tags or bar/QR codes applied to laundry items.
Arianne was conceived after 15 years of field experience and knowledge of the processes and problems surrounding industrialized laundry services.
Arianne is currently being used by different sized businesses and can handle large volumes of laundry items.
Through a user-friendly web interface, Arianne manages the industrialized reconditioning process of linen and uniforms.
Arianne collects data from cabins, gates, handheld readers, both at laundry site and at customer site, enabling data match between soiled and clean linen.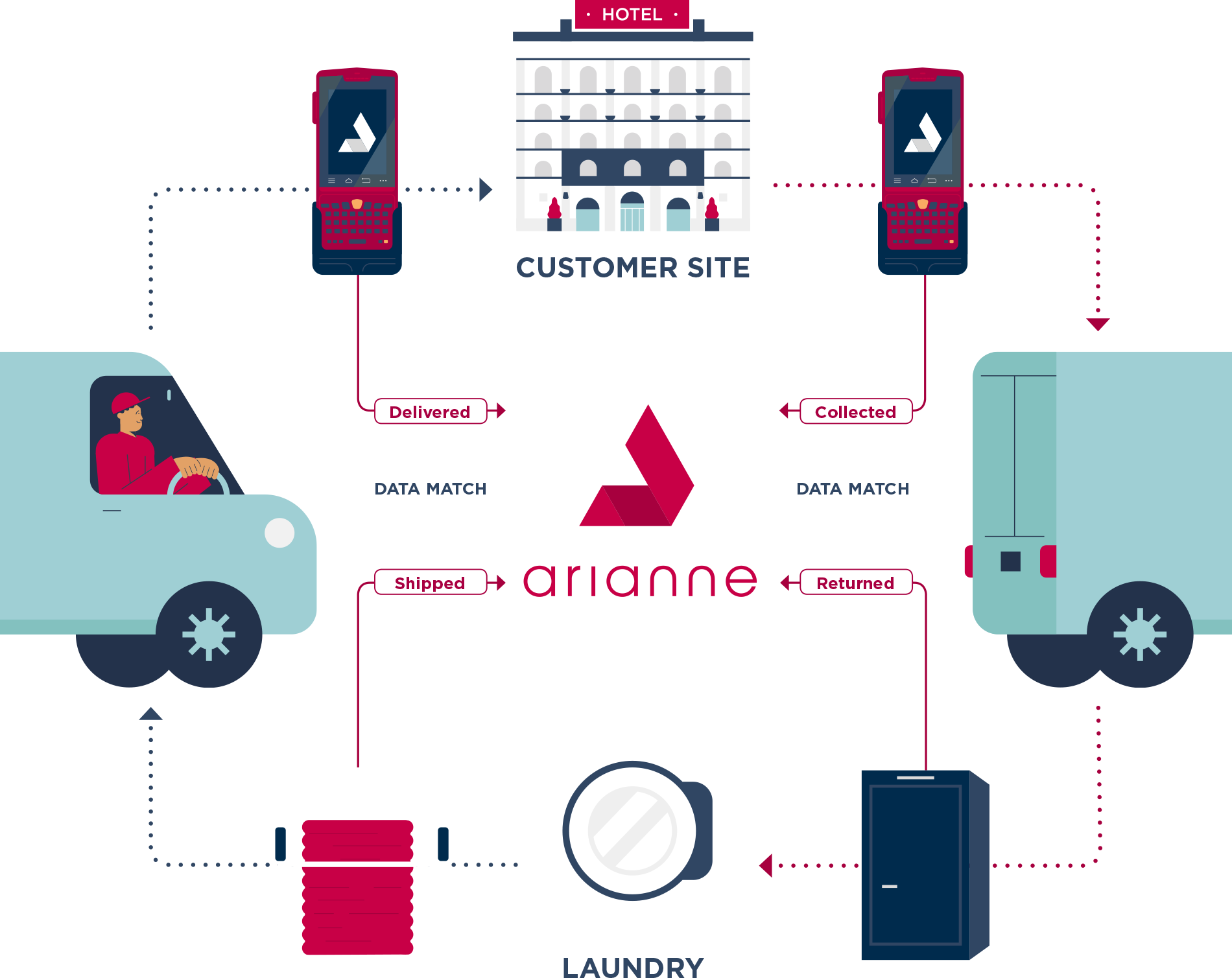 Arianne has been conceived by Net Studio SpA, which is based in Tuscany.
Net Studio offers services in consulting, system integration, application management and technical support, throughout Italy and abroad.